Top Notch Business Card Printing
We now offer free delivery within Saskatoon!
Fast, Convenient, and Top Quality!
When looking for business cards Saskatoon has no better or more convenient way to order cards than through Business Cards Canada. Our web site is designed to provide you with the most convenient and cost effective way to order cards that will "wow" your potential clients. When ordering from digital shops you may have noticed imperfections such as blurred edges, pixelation, or crooked printing. We print using offset technology which provides much higher quality results than digital printing. By using some of the most advanced offset printing equipment in the industry we are able to achieve rich full colour coverage, smooth gradients, deep solid blacks, and incredible resolution that is sure to make even the smallest details stand out.
---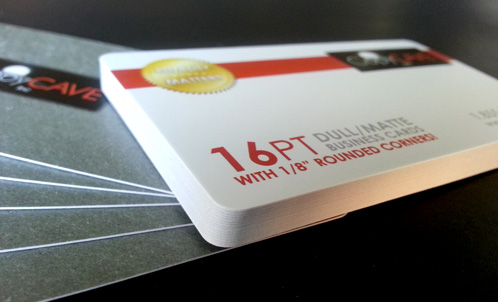 We pride ourselves on providing Saskatoon business card printing services and results that we know you'll be happy with. Fast turnaround times, affordable prices, and most importantly, an impressive final product. We've been in the business for years and have a long track record of supplying companies across Canada with top notch products, the area of our site below is specifically devoted to our Saskatoon clients and contains information regarding delivery times and pricing for your area.
---
When can you expect your order?
The following turnaround times are based on weekdays and do not include holidays.
Standard Business Cards Saskatoon: 4-6 days
Spot UV Business Card Printing Saskatoon: 5-7 days
Plastic and Foil Business Cards Saskatoon: 7-9 days
Need your order faster? Inquire about our expedited production and express shipping options. We can get them to you quick for an additional fee!
---
Questions about our products or about how to place an order?
Give us a call!
1(855)321-2283
If you'd like to see some product samples first, please fill out the form on the right and we'll have some in the mail for you shortly.
Now offering FREE delivery to the following cities:


Frosted Plastic Business Cards (semi transparent)


Foil Business Cards

Spot UV Business Cards
---
Would you like to see samples before ordering?
FREE SAMPLE PACK
Having trouble deciding on which type of business card you would like to order? Feel free to request a free sample pack to help you make your choice! Packs include various types of card stocks that we carry and with a selection of coating options and effects. Fill out the form below and we'll have one on the way shortly.