Winnipeg Business Card Printing, Done Right!
Free delivery within Winnipeg city limits and to most surrounding areas.
Making the right choice when selecting a supplier for your business cards in Winnipeg can be a tricky endeavor. Many companies have been around for years, and even though some have established solid reputations, many of these companies also use outdated methods and equipment that ultimately mean you're sacrificing product quality and incurring higher costs.
At Business Cards Canada we utilize modern printing techniques, batch imposition, and state of the art equipment at our facilities that allow us to produce cards of the highest quality without the exponentially higher costs that were previously associated with this level of production. Our goal is to provide you with a top level product at an affordable price; quality is our number one priority and when it comes to satisfying our customers, we believe in going all the way.
---
Talk is cheap, let's show you the goods...
If you're not in a rush to place an order we suggest that you request a free sample pack so that you can see our product quality first hand and decide on the stock and coating options that best suit your business model (sample packs will be mailed the following business day). Every individual and brand has a unique style to showcase and we offer a wide variety of business card types in hopes of having the perfect fit for anyone. These are not the run of the mill business cards that you will find at most Winnipeg print shops. Our standard business cards are printed on heavy 16pt card stock which is significantly thicker and heavier than the 12pt stock used by most shops. Our advanced finishing options allow us to produce dazzling Spot UV and Foil business cards. We can even print plastic business cards on opaque or semi-transparent frosted plastic stock. When it comes to our product quality we believe in doing things right, and business cards are what we do!
If you have any questions regarding our products please do not hesitate to give us a call or send an email. We strive to provide the best Winnipeg business card printing services possible and are eager to answer your requests.
---
Turnaround Times:
The following delivery times include production and shipping to Winnipeg from our Ontario based facility. This is the total estimated time (excluding weekends and holidays) that it will take your order to arrive once your artwork is provided.
Standard Business Cards Winnipeg: 5-6 days
Foil Business Cards Winnipeg: 7-9 days
Plastic Business Card Printing Winnipeg: 7-9 days
Expedited production and shipping options available for an additional fee. Please contact us at 1-855-321-2283 for information regarding rush orders.
---
Click here for pricing and ordering information
If you'd like to see some product samples first, please fill out the form on the right and we'll have some in the mail for you shortly.
Now offering FREE delivery to the following cities:

Standard Matte 16pt Business Cards

Frosted Transparent Business Cards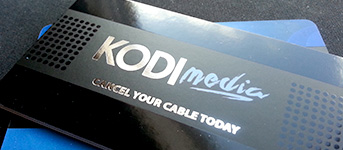 Silk Laminated with Foil and SpotUV
---
Would you like to see our products first hand? Fill out the form below to request a
FREE SAMPLE PACK
We'd love to show you our product quality before you place an order. FIll out the form below with your company details and mailing address and a sample pack will be mailed to you the following business day. Our business cards Calgary sample packs are mailed from our downtown office and should arrive within a day or two.

Questions about our products or ready to place an order? Give us a call!
1(855)321-2283